Ten years have flown by since TalentRISE was founded in 2008. We couldn't have gotten to where we are today without the tremendous support of our clients, our team, and all of our friends and advocates who have been a consistent source of new opportunities since our launch in 2008. To date, we have served more than 200 clients and grown from a handful of people to an extended team of nearly 100. A heartfelt THANK YOU to all of you.
It's been said that life can only be understood backwards; but must be lived looking forward. With that in mind, we asked our senior leaders to reflect on
the industry's most significant developments during the past decade and to predict what major new innovations or game changers lie ahead. Here are their perspectives:
Rick Gray, Chief Executive Officer
Virtualization is, in my view, the biggest change, manifesting itself in several dimensions that will evolve further:    
Within professional networking…LinkedIn was founded in 2002 but grew modestly at first because of concerns about sharing info online. But, in the last five to ten years, it's exploded (Go here for more stats), not just in the U.S., but worldwide.  Back then, when we sought to network, we went – in person – to events, conferences, seminars, etc. while, today, this happens online.  Over time, we've simply become more comfortable with communicating — and developing relationships — through virtual channels.
Within recruiting/interviewing…ten years ago, no one was being interviewed via live video and, indeed, the notion was blasphemous to recruiters and HR professionals.  It's a much different story today. In fact, many organizations now deploy both live and recorded video interviews, often built into their ATS with increasingly sophisticated bells and whistles, for certain types of positions, particularly those in far-flung geographies.  Given this, I believe face-to-face interviews for most jobs will be eliminated altogether in the next ten years — except when they are unusually convenient — and will be regarded as superficial and less effective than other fast-evolving screening and evaluation techniques such as advanced Artificial Intelligence-assisted assessment tools, etc.
With regard to the virtual workplace…unlike a decade ago, recruiters today can work from anywhere to source, screen, interview and select candidates from anywhere else. Similarly, the talent they recruit may specifically desire to work virtually.  It's reflective of the booming Gig Economy as growing numbers of people prefer to work as freelancers rather than being inextricably linked to a single employer. I believe this trend will continue to expand in the years ahead.
All of these increased virtualization scenarios are the result of assorted web-enabled technological advancements, and part of the digital transformation of businesses, industries and the entire economy now enveloping us all.
Carl Kutsmode, Partner and Consulting Practice Leader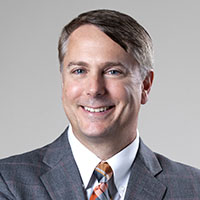 We started TalentRISE in 2008 on the eve of a severe economic downturn and our vision was simple: to disrupt the traditional third party recruiting model by delivering flexible, cost effective and high touch recruiting services that offered longer term business value beyond just the resulting hire(s). By establishing true partnerships with our awesome clients, we've been able to deliver innovative solutions that solve for their most pressing growth-related recruiting challenges. It's working: we've been honored by Inc 5000 recognition in 2017 for hyper-growth, recognized as a Hunt Scanlon "Top 50" search firm two years running, and been featured among the top five RPO Rising Disruptors for 2018 by the RPOA's recent study on industry leading RPO organizations and trends.  I'm humbled by our success in achieving our vision, and building something very special to catapult us forward into the future.  
James O'Malley, Partner and Executive Search Practice Leader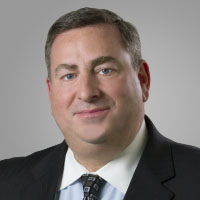 With regard to my work in search, a decade ago, there were essentially only two models: retained or contingency-based. And, frankly, within either model, the tools and process didn't really vary much from firm to firm. What distinguished one exec search firm from its competition was its approach to customer service and/or the individual headhunters' rolodexes (remember those?!). Today, that's all been upended. Models have changed in the light of digital breakthroughs and the recognition that every client's needs are different. That's led us to reformulate our offering, enabling clients to buy our candidate identification expertise; search methodology, tools and insights; and leadership consultation either as a whole, or as distinct components with flexible, predictable pricing.
Allicia Hahn, Partner and Client Service Operations Leader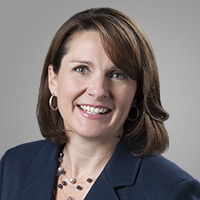 Ten years ago, recruiting was just becoming a fully integrated part of a company's end-to-end talent strategy. Timing-wise, that opened the doors for TalentRISE, which offered value-added services in a market where many recruiting firms provided more of a commodity, as opposed to operating as strategic partners. This was coupled with the rise of LinkedIn, which evolved from a professional social network to become a powerful recruiting tool that leveled the playing field. Access to information (the "golden rolodex") is no longer enough. Instead, what separates the good, the bad and the ugly in recruiting are teams with professional recruiting skills and a deep, consultative approach. Sourcing expertise has become a critical skill set outside of traditional executive search firms and is no longer a "back office" function. It's really an accelerator of recruiting success.
Kathleen Murphy, Managing Director, Healthcare and Life Sciences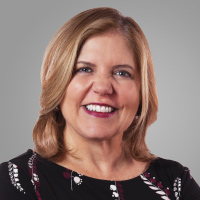 Let me address some additional thoughts about technology in our work. Ten years ago, technology was more of a tool to support recruiting efforts. Helpful but not impactful. But now, and in the future, technology will reshape how recruiting professionals do their jobs by unburdening them from basic routine tasks. For example, I see technology being designed to "think" and then harness broader, more comprehensive and thorough sourcing approaches. I foresee AI and smart analytics lightening the process load for the recruiter, freeing them to focus on more strategic and core aspects of their work, creating a stronger partnership with the hiring manager and /or clients.
Jason Krumwiede, Partner and FlexRPO Practice Leader
Ten years ago, Recruitment Process Outsourcing (RPO) was a $1 billion industry. Today, it's grown five-fold. That's a growth trajectory that's bound to keep accelerating based on several factors, but mostly an outcome of CHROs deciding to take, and keep, a seat at the executive table and, at the same time, the recognition by CEOs that engaging, attracting and retaining the best talent must be a top priority. That's basically what it's all about; growth is all about talent.
Looking back, the Great Recession marked the end of what was a massive buildup of companies' recruiting arsenals. I personally know of talent acquisition leaders who had dozens of recruiters reporting to them pre-2008. Complete outsourcing at that time tended to require long-term commitments and inflexible contracts so it wasn't that attractive to a lot of organizations. Today, and into the future, RPO solutions like ours offer a nimble alternative to those who realize that the most strategic action they can take is to outsource to an embedded partner – not an assorted group of independent contract recruiters – who can handle certain aspects of their overall recruitment program better than they can…and with better results.
Looking ahead, I'm a firm believer that outsourcing will continue to grow for the reasons above and, additionally, as it helps businesses keep up with the pace of innovation in the recruitment world. Businesses cannot adequately identify and select technologies or integrate them quickly enough. We are constantly evaluating, testing and implementing new tools. That's yet another reason that the pivot to RPO will continue in the next ten years, and beyond.  
Jose Martinez, Managing Director, Technology and Digital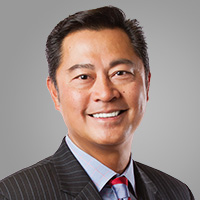 In the rear-view mirror, comparing what was happening ten years ago within my realm of tech and digital recruitment, today's environment is a little like experiencing deja-vu all over again. The difference between now and then is that today's business activities are well-thought out, whether organizations are intent on implementing cloud technologies or e-commerce, for instance. It's a much more measured and strategically focused re-do of the dot.com era — and certainly a lot more stable. Companies aren't saying, "let's put together a website and sell something"; thus taking the same path that led to the dot.com bust. They are looking at tech as a growth engine and a competitive advantage – versus a cost containment vehicle – and a true differentiator, most often supported at the board level.  Looking ahead, that's why the trend to embed digital expertise everywhere will gather more steam and impact every corner of the organization.